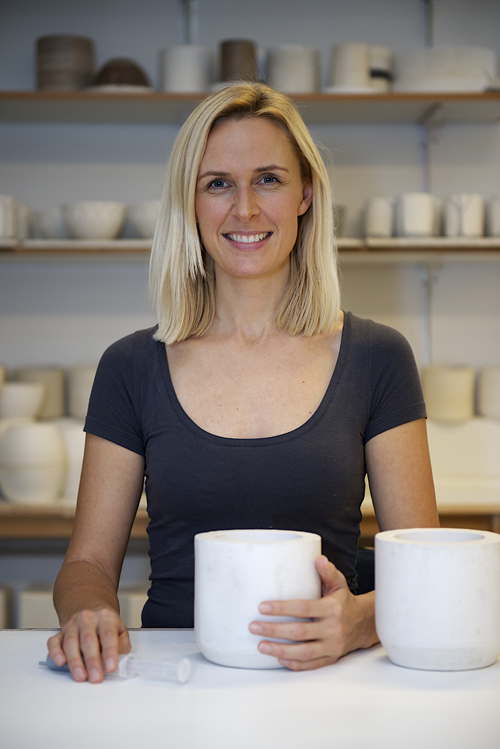 Pia Lund
Pia Lund graduated from the Designschool Kolding in 2006. She was then a part Viktoria Ceramic studio Cph -a workshop including a showroom at Vesterbro, Copenhagen.
Pia works mainly in porcelain that she colors and slipcasts in several layers. At the workshop Pia produces smaller series, like the vases 'Formidabel' and the tableware 'Hapilu'. In addition, she also creates unique pieces like 'Silhouettes from the Woods'.
Pia focus on high-quality craftsmanship, beautiful color combinations and aesthetic surfaces. Her design is nordic and minimalistic.
Pia Lund is co-owner of 'Den Danske Keramikfabrik', which is a new production site on the island Bornholm, which focuses on quality, craftsmanship and sustainability.
For further information www.dendanskekeramikfabrik.dk